Please message me if you are ready to purchase a custom painted graduation cap. I will not be offering openings for these, they are by special order only. 
-Custom orders must take place 6-8 months prior to the need by date. Full payment is due at time of order. 
-I will need the cap from you at least 6 weeks prior to the need by date.
-When sending the cap please make sure it is properly packaged so that it cannot bend. You will also need to send it WITH tracking information from the post office.
Prices are as follows:
Basic- 1 animated Character and a small quote/glitter accents/solid color background $375
Moderate-2-3 animated Characters and a small quote/glitter accents/solid color background $475
Deluxe- Just as it describes- you can get whatever will fit! This includes backgrounds, characters and quotes. We will work together to come up with a design that will work perfectly in the space $600
Basic- Custom Painted Graduation Cap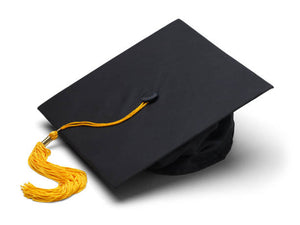 Sold out
Deluxe Custom Painted Graduation Cap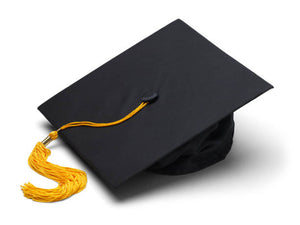 Sold out